The Disney universe is about to get a whole lot more magical. At this year's Destination D23 event, Disney Parks, Experiences and Products Chairman Josh D'Amaro unveiled a plethora of exciting updates and new experiences coming to Disney Parks worldwide. From EPCOT's transformation to new attractions at Magic Kingdom, there's something for every Disney fan to look forward to. Here's a comprehensive rundown of the major announcements that will redefine the Disney experience in the coming years.
EPCOT: A Park Reimagined
Luminous: The Symphony of Us
Mark your calendars for December 5, 2023, as EPCOT will unveil its new nighttime spectacular, "Luminous: The Symphony of Us." This show promises to be a feast for the senses, featuring fireworks, fountains, lasers, lighting effects, and music that will continue Disney's long-standing tradition of awe-inspiring nighttime entertainment.
Meet Figment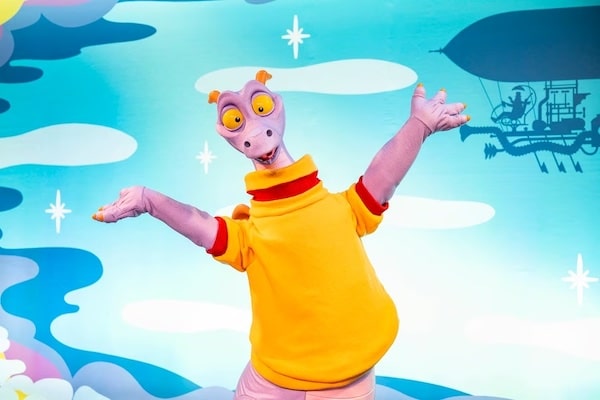 Starting September 10, the iconic purple dragon Figment will greet guests at the Imagination Pavilion, sparking creativity and helping imaginations soar. This fan-favorite character is sure to be a hit among visitors young and old.
World Celebration Neighborhood
EPCOT's multi-year transformation is nearing completion with the unveiling of the World Celebration neighborhood this December. This area will serve as the gateway to the park's other two new neighborhoods, World Discovery and World Nature, creating a cohesive and immersive experience for guests.
Reimagined Test Track
The popular Test Track attraction is getting a makeover. Imagineers and Chevrolet are delving into the original World of Motion for inspiration, promising a new iteration of Test Track that will capture the spirit of optimism and innovation.
Journey of Water, Inspired by Moana
Opening on October 16, 2023, Journey of Water will be a new walk-through experience located within the World Nature neighborhood. This attraction will focus on understanding and preserving the beauty and balance of the natural world. Moana herself will make her first appearance in a dedicated space near the Journey of Water.
Disney's Hollywood Studios and Disneyland Park
Star Tours Welcomes Ahsoka
Starting next spring, Ahsoka Tano will join the Star Tours attraction at both Disney's Hollywood Studios in Florida and Disneyland Park in California, adding a new layer of excitement for Star Wars fans.
Asha from "Wish"

The new Disney animated film "Wish" will soon have its character Asha making appearances at EPCOT and Disneyland Resort, offering a fresh experience for visitors.
Magic Kingdom: A Park Renewed
Country Bear Jamboree
In 2024, the Country Bear Jamboree will debut new songs and acts, reinterpreting favorite Disney songs in various genres of country music. This revamped experience aims to pay homage to classic musical revues in Nashville.
Hatbox Ghost in Haunted Mansion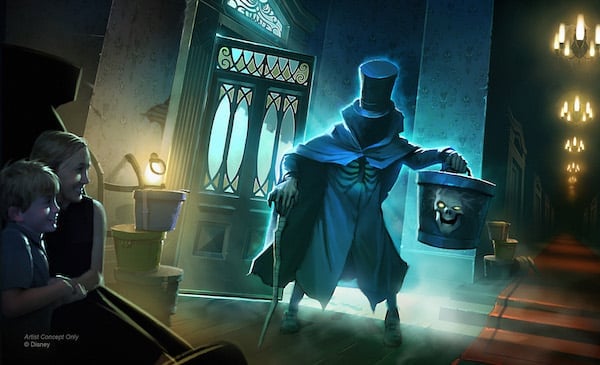 Come late November, the legendary Hatbox Ghost will materialize in the Haunted Mansion, adding a new level of spookiness as guests pass the Endless Hallway.
Pirates of the Caribbean Lounge
A first-of-its-kind Pirates of the Caribbean-themed lounge is in the works for Adventureland, promising to extend the story of the iconic attraction.
Disney Cruise Line and More
Disney Adventure
Disney Cruise Line is expanding with three new ships, including Disney Adventure, which will be the first Disney ship to sail from Singapore and throughout Southeast Asia.
Zootopia at Animal Kingdom
A new show based on "Zootopia" is being developed for the Tree of Life theater at Disney's Animal Kingdom, promising a unique experience that explores different biomes from the film.
Future Expansions
Bruce Vaughn, Chief Creative Officer at Walt Disney Imagineering, teased future expansion plans for Magic Kingdom, hinting at new attractions, restaurants, shows, and more.
Conclusion
The announcements at D23 2023 have set the stage for an unprecedented era of growth and innovation across Disney Parks and experiences. Whether you're a fan of classic Disney characters, a Star Wars aficionado, or someone who loves the magic of Disney storytelling, the future looks incredibly bright. Keep an eye on Disney Travel News for more updates, because the magic is just getting started. Reach out today to start planning your own person travel to Disney today.